Evaluating the Validity and Reliability of Authentic Learning Instruments using RASCH Model
Keywords:
Rasch Model Analysis, Authentic Learning Instrument, Malaysian Polytechnics
Abstract
Social science research with a quantitative approach should use the appropriate scale of measurement to interpret a variable correctly. There are two types of measurement scale that is category scale and numerical scale. Category scale is for nominal and ordinal data, while the numerical scale for an interval and ratio data. In mathematical analysis, numerical scale indicates the exact measurement and more precise definitions of certain variables. Category scale is only used to classify a variable. However, Likert scale which is used for ordinal data are often used as a measurement tool in social science research. Therefore, the Rasch model analysis that can change the nominal and ordinal data to interval and ratio data was used in this study. Here, it was used to evaluate the validity and reliability of authentic learning instrument at Malaysian Polytechnics. Validity of instrument was seen by unidimensional analysis through principal component analysis method. Reliability of instrument was seen by summary statistics, variable map and item fit table. The findings show that the authentic learning instrument at Malaysian Polytechnics has high validity and reliability.
References
Arbuckle, J. L. (2006). Amos AJ. 7.0 User's Guide. Chicago, IL: SPSS. SPSS Inc.
Aziz, A. A., Masodi, M. S., & Zaharim, A. (2013). Asas model pengukuran Rasch: pembentukan skala dan struktur pengukuran. Penerbit Universiti Kebangsaan Malaysia.
Blomberg, S. P., Garland Jr, T., & Ives, A. R. (2003). Testing for phylogenetic signal in comparative data: behavioral traits are more labile. Evolution, 57(4), 717–745.
Creswell, J. W. (2002). Educational research: Planning, conducting, and evaluating quantitative (Vol. 7). Prentice Hall Upper Saddle River, NJ.
Herrington, J., Parker, J., & Boase-Jelinek, D. (2014). Connected authentic learning: Reflection and intentional learning. Australian Journal of Education, 58(1), 23–35.
Ismail, R. (2016). Metodologi penyelidikan teori dan praktis. Bangi: Universiti Kebangsaan Malaysia.
Jamil, M. R. M., Siraj, S., & Hussain, Z. (2014). Nurulrabihah Mat Noh dan Ahmad Arifin Sapar (2014). Pengenalan Asas Kaedah Fuzzy Delphi Dalam Reka Bentuk Pembangunan.
Johns, R. (2010). Likert items and scales. Survey Question Bank: Methods Fact Sheet, 1(1), 11–28.
Saibani, N., Arsad, N., Ariffin, A., Wahab, D., & Azrilah, A. A. (2011). Course outcomes measurement analysis using Rasch model for an engineering course. 2011 3rd International Congress on Engineering Education (ICEED), 189–192.
Sumintono, B., & Widhiarso, W. (2014). Aplikasi model Rasch untuk penelitian ilmu-ilmu sosial (edisi revisi). Trim Komunikata Publishing House.
Talib, O. (2015). Penyelidikan & tesis:" the power of determination". MPW S Rich.
Velleman, P. F., & Wilkinson, L. (1993). Nominal, ordinal, interval, and ratio typologies are misleading. The American Statistician, 47(1), 65–72.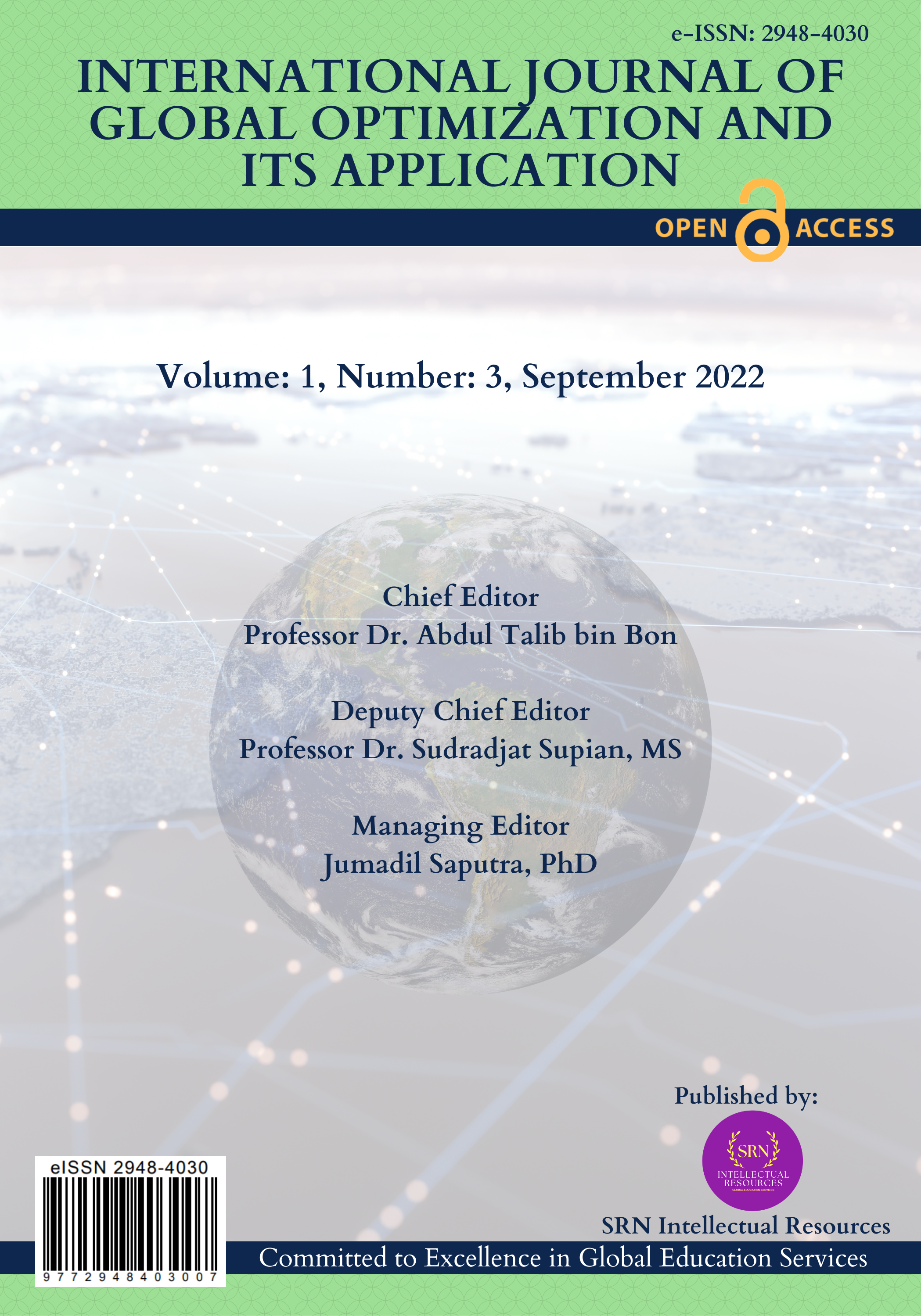 Downloads
How to Cite
Hamzah, F. M., Rashid, M. N. A., Rahman, M. N. A., & Rasul, M. S. (2022). Evaluating the Validity and Reliability of Authentic Learning Instruments using RASCH Model. International Journal of Global Optimization and Its Application, 1(3), 182–189. https://doi.org/10.56225/ijgoia.v1i3.69
License
Copyright (c) 2022 Authors
This work is licensed under a Creative Commons Attribution 4.0 International License.
Copyright @2022. This is an open-access article distributed under the terms of the Creative Commons Attribution 4.0 International License (https://creativecommons.org/licenses/by/4.0/)